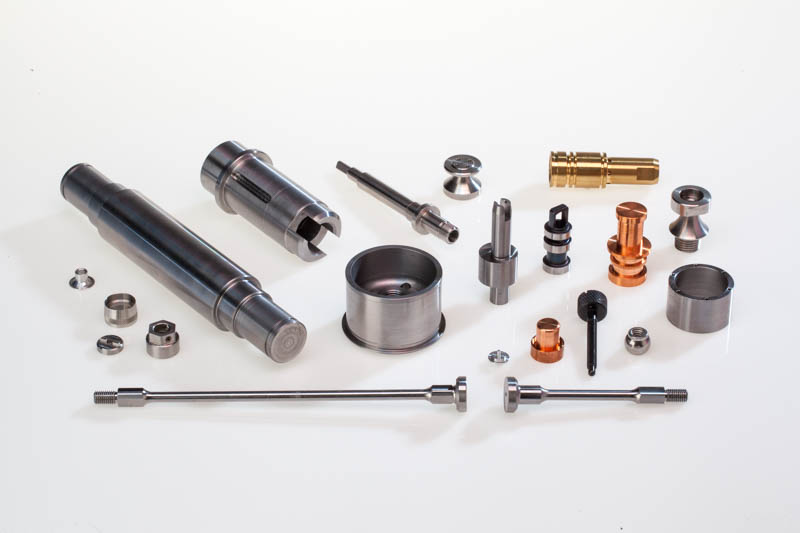 Xiamen Prime Industrial Co., Ltd. is equipped to provide production quantities of Swiss machined parts from the thousands to millions per year. From medical to automotive, to electrical and countless other industries, we have the equipment, expertise, capital and flexibility to meet market demands for Swiss precision machined parts needs. We'll work with you from the prototype stage through proof of quality and into a program that ensures you have the inventory needed to meet demand.
Swiss machining is a great way to make a lot of small, precise parts cost-effectively. When we make a Swiss part, there's an up-front investment, so the cost per piece goes down significantly with higher quantities. Every job is programmed into the CNC controls and certain tooling may need to be purchased. Some parts have special threads and other features that may require special inspection gauges. When getting a quote for a prototype, also consider a quote for the production quantities as well. You may be surprised to see how much lower the price per piece goes.
Equipment
10 mm (.393″) OD Swiss CNC Turning Machines

20 mm (.787″) OD Swiss CNC Turning Machines

35 mm (1.25″) OD Swiss  CNC Turning Machines
Inventory
We can hold inventory on our shelf at agreed upon quantities. We can hold cushion inventory for emergencies if that is helpful for your business. We price at the EAU quantity, not the release quantity, so you get the best volume price and don't needlessly fill up your warehouse. We expand and contract to support your needs. We know our job is to keep you up and running.
You can call it KANBAN, a blanket order with releases or Just-In-Time delivery. No matter what the name, you can count on Xiamen Prime Industrial Co., Ltd. to provide the machined parts you need, when you need them, in a program that works for your company.
The size range of our machines gives us the flexibility to put the right size part on a machine best suited for it. Our equipment also has a variety of attachments and configurations to maximize the efficiency of production.
Quality
Xiamen Prime Industrial Co., Ltd. is an ISO 9001:2008 registered company that provides quality documentation such as first article inspections, PPAP's and more to meet our customer's requirements. When you request your quote, please specify what type of documentation that you require.